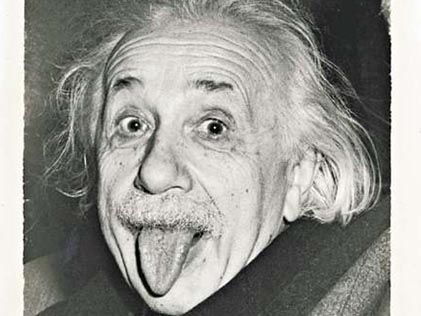 According to Hong Kong "Takungpao" reported that US renowned deceased physicist Einstein 58 years ago photographs treats reporter to stretch out tongue's picture, on 20th holds in New Hampshire at an auction sells, fixes a price 74324 US dollars.
New Hampshire Amherst city auction room RRAuction spokesperson Livingston said that this has the Einstein genuine signature original installation picture, was Einstein holds in 1951 sends after to celebrating a 72nd birthday photographed. Einstein is also treating reporter's camera lens, stretches out the tongue, the appearance interest is strange.
It is reported that Einstein altogether has made 9 this section of picture in the past, and on one signs, is which Saturday auctions, and sees off that for Reporter Shimifu.
If you enjoy this article or
Eyes in Kaleidoscope
on interest, Please
Subscribe to the full text of this site Feed
.