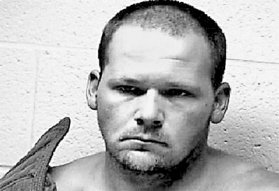 The American Police on 18th said that a man is a suspect in Tennessee and Alabama kills 6 people successively, already encountered the murder indictment.
The police introduced that they first in the Fayetteville city's two residences nearby south Tennessee discovered 5 corpses, after arrest suspect Jacob acted according to his clue to find the sixth corpse in a Alabama Hengciweier place. The victim respectively is 4 adults and 2 young people, most from identical family.
Tennessee police spokesman Christine Helm said in an email that Tennessee's murder case occurs in the local time on 17th late at night or on 18th before dawn, the murder motive is the family reason.
If you enjoy this article or
Eyes in Kaleidoscope
on interest, Please
Subscribe to the full text of this site Feed
.