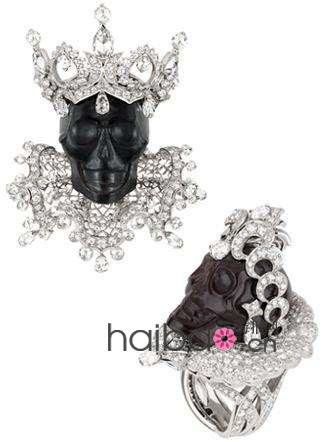 Designed the Joaillerie high-quality jewelry series lover skeleton ring which by the Dior jewelry inspector general Victoire de Castellane fenced personally recently to make public, in the design drawing just drew a charge time enjoyed the Western fashion favor. The jewelry and the skeleton gem's splendid design, noble is disclosing a mysticalness. Dior this series jewelry also described romantically "love view" by the profound implication.
Male and female both sides in after marriage usually can immerse during the happy life, but some lovers in warm from now on because of tasteless but will divorce easily, if only will be for enjoys that 1-2 year marriage, but will not face up to love, will then marry the sacred ceremony also only could be a joke. Dior Joaillerie series luxurious lover skeleton ring expresses is warned that the young people treasure love and the life.
If you enjoy this article or
Eyes in Kaleidoscope
on interest, Please
Subscribe to the full text of this site Feed
.