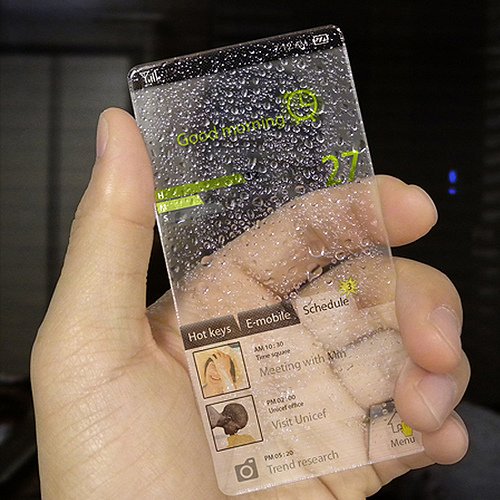 This piece looks that is pasting the paper-cut window decoration sheet glass is likely by a designer Seunghan Song issue section of concept telephone, the name says "Window Phone".
Window Phone contour just likes undergoes careful processing together "quartz" equally glittering and translucent carving.
Not only this entire transparent organism is cool, but the above water drop, is not to show off its waterproofing anything, but is the mobile phone tells you through the conformable display water drop, outside is raining.
If you enjoy this article or
Eyes in Kaleidoscope
on interest, Please
Subscribe to the full text of this site Feed
.